New - Coming in September 2019
Have you downloaded the new SIMS Parent app?
Receive alerts about your child's attendance, behaviour and achievement direct to your phone.
Simply visit the App or Play Store and download SIMS Parent to get started.
Or login online at www.sims-parent.co.uk
If the school has a valid email address for you, will receive a registration email from noreply@sims.co.uk containing a unique invitation code. You will need this code to set up your SIMS Online Services account. Invitations will only be sent out initially for those students in the target groups. If you have not yet received a registration email, please check your SPAM folder before contacting your school. To register for SIMS Online Service you will need one of the following accounts: Microsoft, Office 365, Google, Facebook or Twitter.
After you receive the email, follow the link in the email to be directed to the registration page.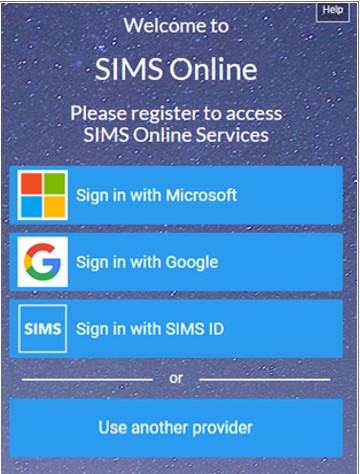 Click the button for your preferred account and you will be directed to sign in
Register with a Microsoft (including Office 365) account, Google, Facebook or Twitter account.
To use Facebook or Twitter, click the Use another provider button.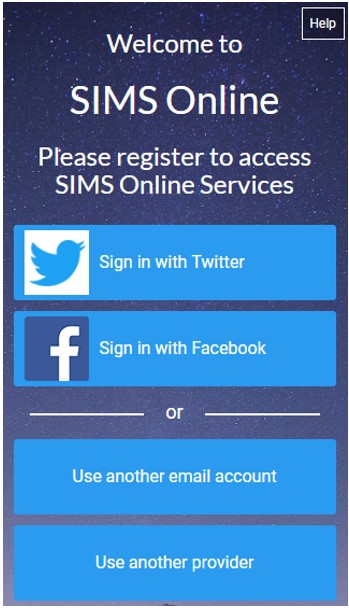 The Use another email account button launches the Microsoft Create account page (https://signup.live.com/), where you can create a Hotmail account.
Having selected your account provider, follow the on-screen registration process
Once the registration process is complete, Parents / Carers can sign in using the following address https://www.sims-parent.co.uk
or via the SIMS Parent app