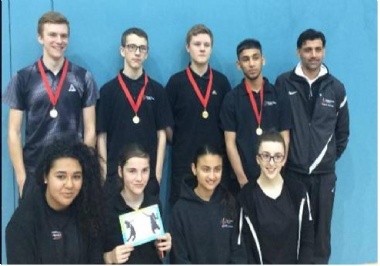 Cambridgeshire County Round Badminton Winners
TDA KS4 badminton team spent a day in Cambridge on Tuesday 27th January. It was a privilege to watch our students representing the Academy and playing to the best of their ability. Both teams gave a very good account of themselves. TDA girls played 20 games, won 9, lost 11 and finished 3rd overall.
TDA boys were in a league of their own. They won 16 of the 20 games they played and were clearly the best team in the competition. Cameron Blackman and Mitchell McCombe deserve a special mention because both students performed admirably, given that both had to win the last game for us to go through to the next round.
They are now through to the Eastern Regional finals.